Another party review from a participant. Enjoy!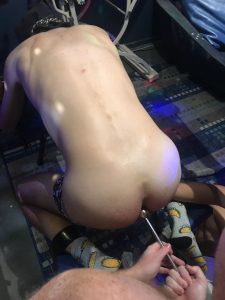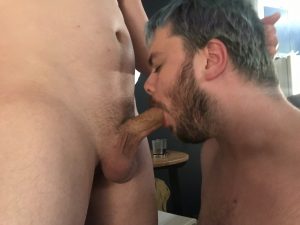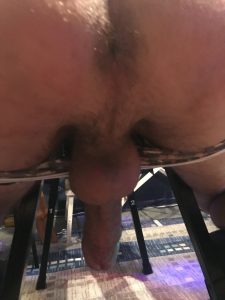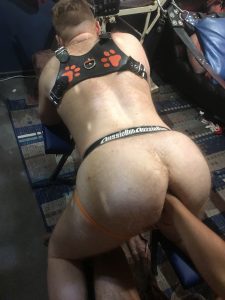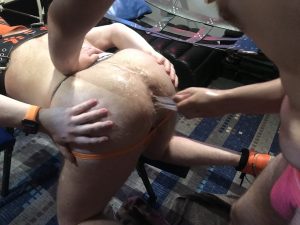 I went along to my first gathering from Soxster and to sum the experience up in one word: intoxicating. Leading up to it, I was quite nervous and unsure what to expect but that faded quickly.
The space for the gathering was very well suited, as a city-based studio with a dedicated playroom. The studio side had room for everyone to sit and talk, relax on the bed, or grab a drink or snacks that were generously provided. The playroom was downright impressive: a sling was set up for the centre of attention, there was a leather chaise which was perfect for being rimmed, and bondage gear, hoods, harnesses, impact toys, and anal toys lined the wall. There was porn constantly going (though there was much better visual stimulation from the group if I'm honest). If we needed any equipment, lube, cleaning supplies, or more, they were provided (though we are encouraged to bring our own). It's a space that well suits the play aspect, and it's inconspicuous for those of us who like to be more private with our play.
The guys that came to the session were a nicely varied group of FF tops (including myself), bottoms, and versatile men from all walks of life who were very kinky, attractive, and know what they like and what they're good at. One had incredible rimming skills, another was a gorgeous redhead who was eager and ready for it, there were some very sensual men older than myself (just my type), and everyone dressed for the occasion with some hot underwear. Once everyone arrived, Soxster was quick to make sure everyone had a chance to chat and ease into things before play started, showing us all his equipment and even lending me a harness so I could look the Dom top I am. The atmosphere in the room felt very free and low-pressure, where we could experiment and play however and with whoever we felt comfortable with.
There was never a moment of hesitation when we started getting into it. Because of my small hands and slimmer arms, I had the honour of having the first go at opening up a number of the boys, surprisingly including this handsome older man named [PSEUDONYM]. There is nothing that makes you feel sexier and more empowered than feeling a man physically opening and welcoming you inside his body and watching his face in pure pleasure as you do it. The highlights of my night were meeting such a welcoming group of guys who put my nerves at ease, getting to enjoy the sexual yet intimate vibe, and both getting and giving a hell of a rimming (fun fact: I learned that my hole tastes sweet, you should try it sometime 😉 ).
I am 100% happy with how the whole night went, Soxster is a hell of a host who knows how to act and set the mood. I'm very much looking forward to being a regular appearance at gatherings in future, and recommend you join in if you're curious about fetish play.