I hosted a FF party for the Queens Birthday holiday and it went very well. Seven guys, many new faces. Here is a review from one guest 🙂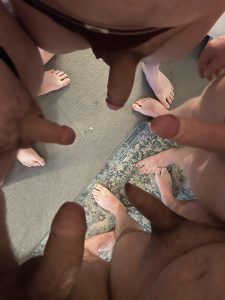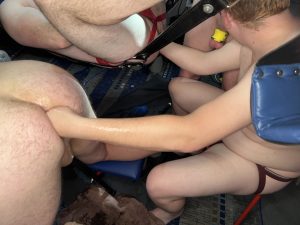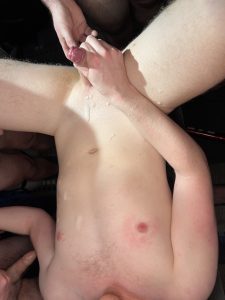 Queen's Birthday Fisting Orgy
A friend who I had played with a couple of times invited me along last minute to a fisting orgy on the Queen's birthday long weekend Monday just gone.
I decided to blow off work on a whim and oh boy, I'm so glad I did. The apartment wasn't hard to find, I was welcomed in by our friendly host, did a RAT test, and was offered a beer and some Gastro Stop.
After some time chatting, getting to know people, and who was down for what it was down to business. I got open up by big set of hands which took their time and knew what they were doing. This made taking fists the rest of the day so much easier.
At one point I got to chariot a guy in a sling, another bend over the padded seat I had enjoyed earlier, while sucking off a guy with a fantastic cock.
I hadn't ever really got to experience the joys of getting fisted in a sling properly before but when I found the right rhythm and the right hands it was so fucking enjoyable to really let loose.
It was so refreshing to just feel relaxed with a bunch of dudes who were all there for the same thing and to just be fully uninhibited, loud, and slutty. It is always great to have people admire my hole and rosebud, let alone see what the other talented holes can do.
My hole was glowing with joy for the next few days. I made some great new connections and will definitely be back for future parties. If you've ever wanted to try group play in a low-key environment with friendly, welcoming, kinkster I would definitely suggest coming along to one of these parties sometime. 10/10. Oh, and if you feel like following me on twitter and see first hand my handle is @flaggingred.